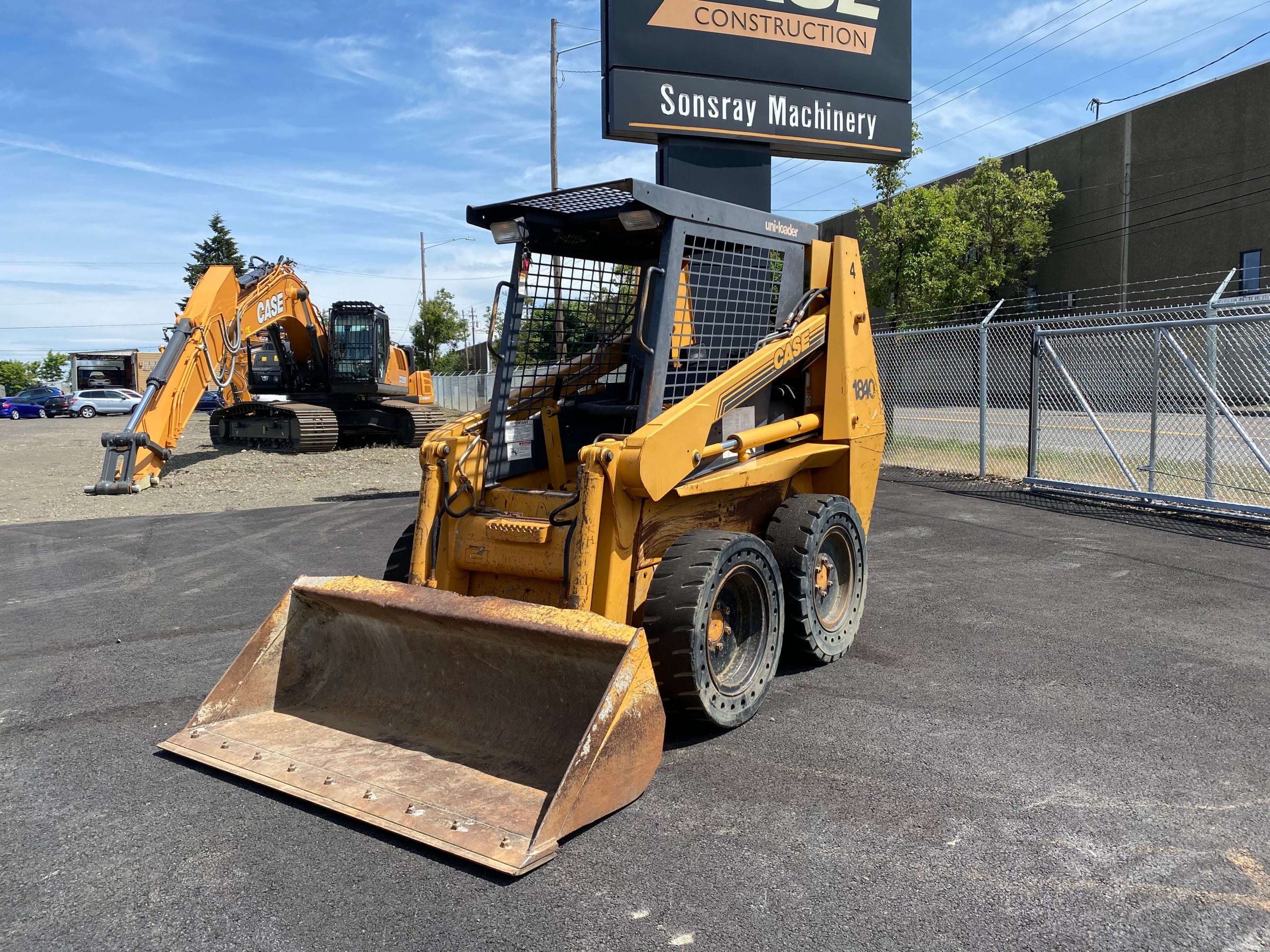 8 Advantages of Buying Used Construction Equipment
Buying new heavy equipment is an expensive investment.  One that requires lots of time to research and capital.  One option that many contractors consider is to buy used construction equipment.  Buying a used skid steer for sale, for example comes with some benefits you can't pass up.  Here are some top reasons why you should consider buy used heavy equipment.
Easier on the Wallet
This is an obvious one.  Of course buying a used backhoe for sale, will cost you less than buying new construction equipment.  Used construction equipment will operate and be just as productive as brand new heavy machinery; but for a fraction of the cost.  You may be able to purchase used heavy equipment and invest the extra money in other areas of your business or purchase additional attachments.  Or imagine buying multiple used mini-excavators, for the same price as a brand new piece of heavy equipment.  This will allow you to grow your fleet faster and get more work done.
Avoid the Depreciation
One ugly truth is the depreciation that comes with purchasing new equipment.  Most heavy equipment loses 20 to 40 percent of its value within a year of being purchased.  You can't escape depreciation, so one of the benefits of purchasing used construction equipment is that someone else has already suffered that initial depreciation expense hit.  Whether you're looking for a used backhoe or a used dozer for sale, neither would depreciate at the same rate that brand new construction equipment does, especially if you take care of it.
Retain its Value
As we mentioned above, purchasing used construction equipment does not depreciate as quickly as buying new heavy equipment.  Used heavy machinery holds its value longer.  In fact, if you keep up with regular maintenance, you may be able to sell it or trade it in for almost the same price you purchased it for when you're ready for an upgrade.  This is a great perk that can only come by purchasing used construction equipment.
More Used Construction Equipment Inventory to Choose From
Buying a brand new piece of equipment means long wait times by the time it is shipped from the manufacturer's factory.  When it comes to used heavy equipment, there is undeniably a massive amount of inventory worldwide.  For example, Sonsray Machinery, the largest CASE CE distributor on the west coast, although they specialize on new CASE CE equipment, their used inventory has a much broader selection with different makes/models.  They carry all brands from used Caterpillar, John Deere, Bomag, Tiger just to mention a few.  Many of them are acquired as trade-ins, but all of them undergo a 101 point inspection performed by a Master Certified Technician.  After the inspection is performed if it qualifies, that used skid steer for sale becomes Pre-Owned Certified.  By going with used heavy equipment, you have an excellent chance you will find what you're looking for without waiting months to have your machine built.
Lower Insurance Costs
This is a used construction equipment benefit that not many think about when purchasing heavy machinery.  New equipment insurance will assess the value at replacement cost as new, even if it's already experiencing depreciation.  However, a used wheel loader for sale will have its premium adjusted, which means you will pay less because the used heavy equipment's value is lower.
Ease to Buy & Resell
Imagine you have project with a 6-month deadline to complete.  It requires a special piece of equipment that is not in your fleet.  You don't want to commit to buying new because it's not a machine you will use often once the project is completed.  However renting it for 6 straight months may be too expensive, as well.  Buying used construction equipment gives you the ease to acquire a used asphalt roller for sale near you pretty quickly and then easily sell it after the job wraps up—with little depreciation.
Less Wasted Time
When you buy a new machine, you need to put hours to fully break it in, many times it's not ready for the rigorous job you need it for right away.  Plus, it will require some downtime to train your operators.  As any new machine and/or model it comes with new controls, cab interfaces, new technology, etc…and your operators will require some training to get used to the new equipment.  Opting for used heavy equipment, similar to what you already own, will allow you to return back to your project faster without the downtime of training your operators.
Environmental Sustainability
Sure this is one, not many of us think about as top of the list as a benefit.  However, purchasing used heavy equipment is a green way to go.  The used market helps limit the number of machines manufactured each year.  Reduces the amount of steel and iron consumed, this helps reduce industrial waste and factory carbon emissions overall.  Plus, it's good feeling to know that a construction piece of equipment gave it its all and you got the most of it…before it gets shipped to a scrapyard.
Adding heavy equipment to your fleet is an important decision whether you go with new or with used.  The important thing is that you do your research and stay informed.  No one knows your company better than you; and only you know what your needs are.  Whatever you decide to do it's always best to partner up with a heavy equipment dealership who will not only answer all your questions, but presents the most enticing package when it comes to their warranty programs, protection plans and Parts & Service department.
About Sonsray Machinery – The Largest CASE CE distributor on the West Coast with 13 locations in 4 states (CA, NV, OR and WA), equipped with state-of-the-art dealerships stretching from the borders of Mexico to Canada for new & used sales, rentals, and parts & service.