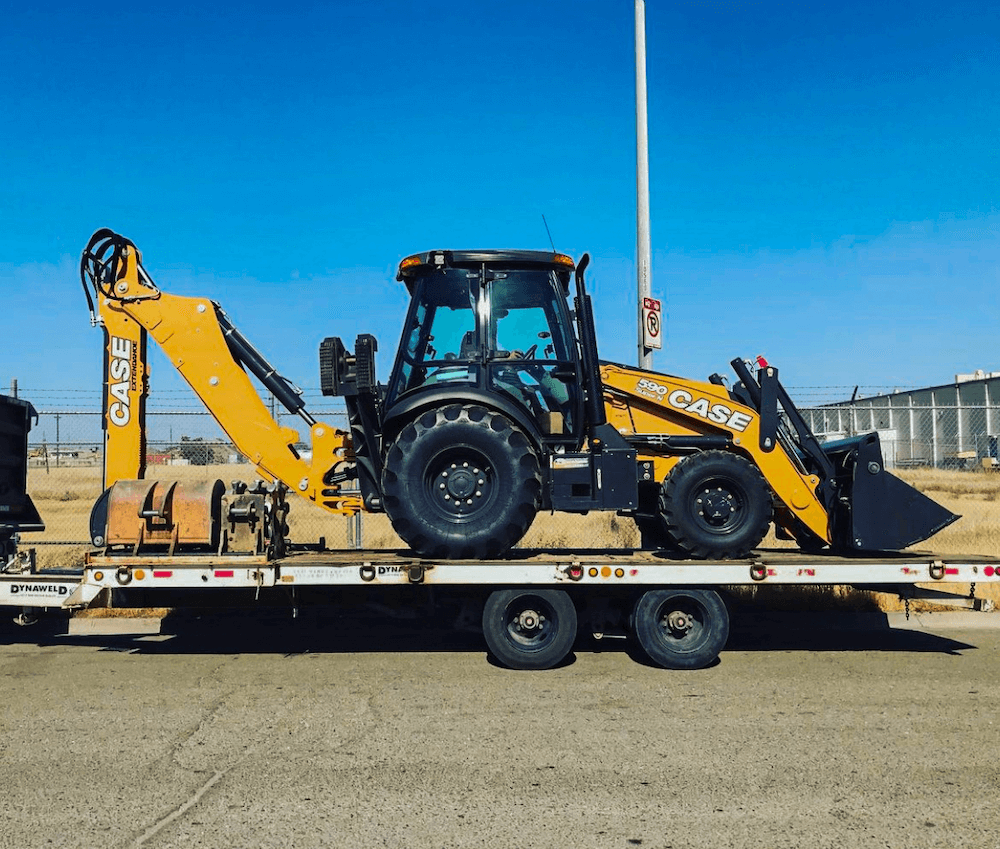 There are many advantages to used machinery. Looking for reliable used equipment can be tricky, so we've compiled a list of tips. Arm yourself with the right insight and questions to ask sellers when buying used equipment.
1. Do Your Homework
This is particularly important if you stray from reliable dealers. When you choose to buy used construction equipment, you need to do your research. Look at which used machine is right for your business, but also look at the seller. Is this a trusted business? Spend a few minutes online investigating to make sure they are legit. 
Always ask if the seller owns the equipment outright, or has the legal authority to sell the item on the owner's behalf. If the seller cannot confirm this, you should be wary. 
The other key piece of information to obtain is the status of the title. Equipment ownership cannot be transferred to a buyer if the seller has not paid in full any money borrowed. Ensure the title of the used machinery for sale is clear of liens before proceeding. 
2. Check the Operating Hours
Now you've covered the legal history but what about the work history? By now you've identified the used heavy equipment for sale of your choice. Check what the operating hours are. This is not always an immediate indicator of a machine's condition, but it is a good starting place. 
Ask about the used machine's maintenance history. Was it regularly serviced? Buying used equipment with 1,200 operating hours but very poor maintenance is not wise. A machine with eight times more hours and a stronger history of care may be the smarter choice. Ask for a condition report to help you identify the condition of the various components. This can help you predict what kind of maintenance it will need in future. 
3. Consider Signs of Wear
You are in the market to buy used machinery. Of course you expect to see some signs of wear on the machine. Just like operating hours, this isn't necessarily bad news. Look for machines with benign signs of use. You don't want to purchase something that will cause you problems later. If a used skid steer attachment has a hairline crack or signs of rust, it's not a good buy.
Purchasing used equipment from a trusted dealer will help you avoid this kind of pitfall. A reliable retailer will offer affordable, well-maintained equipment already inspected and repaired by their team. 
4. Check the Fluids 
Investigating the fluids of used construction equipment will help you get a better understanding of it's condition. Get an analysis of the transmission fluid, hydraulic fluid, coolant, and engine oil. This will help you develop an idea of the machine's fitness and maintenance history. 
Used machinery that has received regular maintenance will return a good report. 
5. Look at the Tires
People often focus their attention on the technical aspects of a machine. Do not forget to give the tires some attention. The cost of tires for construction equipment can add up fast. Don't make the mistake of budgeting for a piece of used machinery only to find out a few months in that you need to spend a pocketful on new tires. 
Look for evidence that the tires have been retreaded or patched. If you notice cuts in the tires, determine if they are superficial or serious. Damage wider than a quarter of an inch is likely a problem. 
Look for any signs of uneven wear on the tread. This can be an indication of an issue with the machine's alignment. 
6. Go for a Test Drive
Go see the machine in person, particularly if you are not buying from a trusted dealer. If possible, take it for a test run to see how it handles. If you are completely unfamiliar with the brand or the machine in question, don't hesitate to request a demo.
"While the industry and world recover from the global pandemic, new equipment availability will be constrained. The procurement of reliable used equipment will be a necessity as we all move forward," advises Mark Thomas, Equipment Manager at Sonsray Machinery.  
High quality used machinery is an excellent, cost effective way to grow your fleet. If you are unsure of your needs, reach out to a local trusted dealer. Experts like our team at Sonsray Machinery can help you navigate the process of buying second hand. All of our used heavy equipment for sale is field tested and inspected by our master certified technicians.