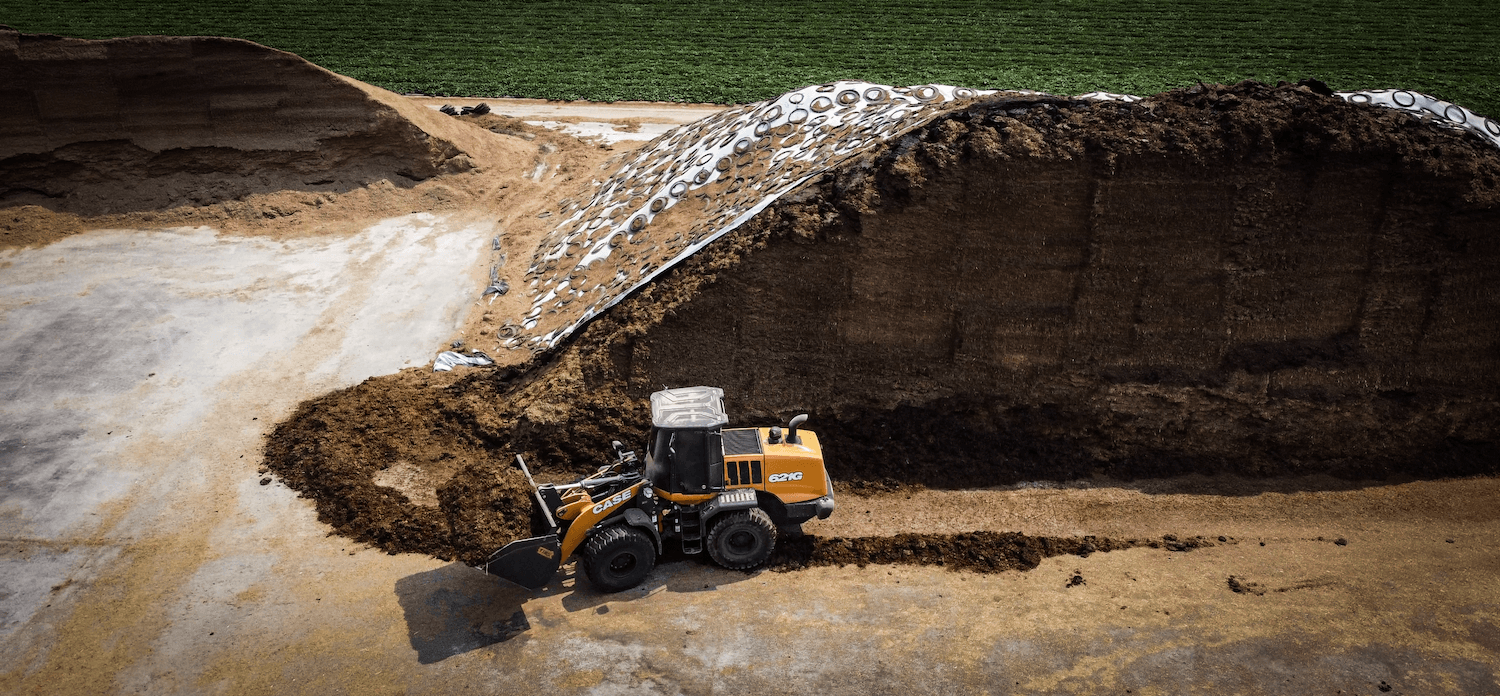 Supplying hard-working farmers with a wide array of agriculture machinery and great service is now a reality for our founder Matthew Hoelscher. With the acquisition of Booth Machinery, a CASE IH agriculture machine dealership, we now have multiple locations that deal industry-leading CASE IH equipment with Sonsray benefits. We have maintained an affiliation with the agricultural industry throughout the years by supplying our customers with heavy-duty CASE machinery. With reliability, repair, and relationship being the three big factors that make us who we are today, Sonsray has aided the industry since our inception by providing machinery that can be used for multi purposes. Here are three examples of machines that span across various industries due to their incomparable nature.
Wheel Loader in Agriculture
Simplicity, flexibility and tremendous climbing ability come to mind when talking about a wheel loader, a staple in the construction and agriculture industry. Found on most construction sites, wheel loaders serve a purpose in any industry that deals with heavy loads. For farmers transporting things like large rocks, feed, or mounds of soil are daily tasks that require a machine with flexibility, a comfortable cab, and heavy carrying capacity. Wheel loaders are the simple yet effective answer that can lift almost anything you'd happened to come across while farming. 
Skid Steer in Agriculture
Serving the same purpose as the wheel loader, but on a smaller scale, skid steers can be adapted to perform nearly any task a farmer may face. With a low center of gravity and universal compatibility with a multitude of front-end options, picking up heavy loads is no problem for this special machine. With a wide variety of attachments; livestock management, building protective fences, planting trees, and removing excess vegetation are only a few of the capabilities a skid steer has to offer. Its compact size and versatility are what makes it one of the best pieces of agricultural machinery a farmer can own.
Backhoe Loader in Agriculture
In need of a powerful and all around great piece of equipment for all excavation and digging projects. Our industry-leading CASE backhoe loaders are an essential machine for any problem you face in the field.  With the nimbleness of a wheel loader but the power of an excavator, backhoe loaders can tackle all landscaping jobs, no matter the magnitude/type. With the same universal coupler as a skid steer transplanting trees, digging up solid rocky soil, or building a wall has never been easier. With all the available attachment options you may desire, investing in a CASE backhoe is guaranteed raw power and adaptability for any terrain.
Sonsray Machinery AG, located throughout California and Arizona, are our five agricultural machine dealerships that provide maintenance checks, mobile technicians, and great communication to our customers.  Our CASE IH certified technicians undergo extensive training, ensuring solutions for any problems you may come across. Sonsray Machinery AG is here to support the agriculture industry in any way possible. Creating lasting relationships backed by quality service is how we plan to provide. We deliver parts, attachments, machinery, and a wide variety of ground-engaging tools. Providing on-site service 24 hours a day, 7 days a week; alongside a team of agricultural experts ready to answer any of your questions, Sonsray Machinery is here to help.