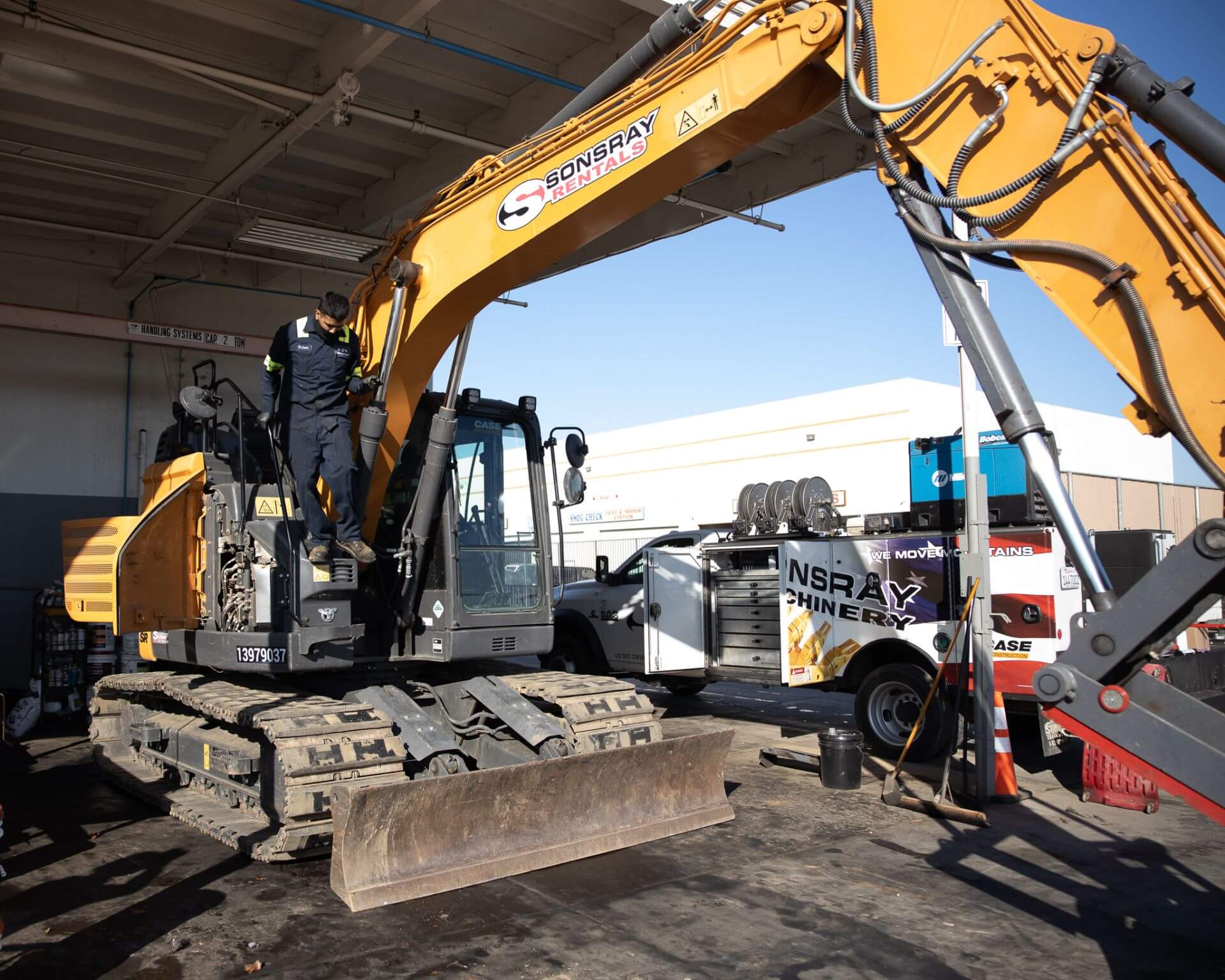 As Spring approaches and the weather begins to warm, it's time to check on your diesel engine machines. With the good weather comes the busy construction season. Checking in now will ensure a seamless start to your upcoming jobs. 
If you've kept your diesel machines stored away during the winter, it's time to get an inspection. You want to hit the ground running with fully functional equipment. The tail end of winter is the perfect time to get your machines checked out.
Diesel Equipment and Water Contamination
One of your diesel machines' biggest enemies is water contamination. The low concentrations of water in solution in the diesel fuel evaporate into the tank. Those condensation droplets end up back into the diesel fuel. But since they don't mix, they end up at the bottom of your tank.
If there is too much water in the fuel tank, the engine will pull it into the injectors. This means your engine will try to spark a combustion with water instead of fuel.
The engine can sputter out, shut off and stop working. Aside from the construction machine not working, water can be damaging to the fuel system itself. Having any water in your fuel tank could possibly break your pumps.
Plus, having water in your diesel tank risks the formation of mold and fungi in your fuel tank. These things can clog your filters and affect the quality of any added fuel.
Why Preventive Maintenance Programs Are Important For Your Diesel Engine Machine
The last thing you need is a diesel machine with a fuel tank full of water your first day on the job. You don't want to be finding these problems at your job site. This kind of issue can delay your work schedule.
For this reason, our experts at Sonsray Machinery developed the Inspect & Protect program. Consider us your local diesel engine machine shop. Our technicians are experts in diesel equipment repair.
Our program offers a minimum 60-point inspection. Inspection points may increase depending on the type of diesel engine machine. This type of inspection can help eliminate or prevent microbial contamination in your tank.
A preventive maintenance inspection will check your hydraulic fluids, and inspect the condition of the hoses. When temperatures get cold, a hydraulic hose is liable to crack if the wrapper swells. If your oil and fuel filters do not appear to be clean, then it is time to replace them. 
Our knowledgeable team has a wealth of experience to help you catch issues before they become job site headaches.
Don't Let Repair Problems Surprise You
To ensure your machine is ready to start work, a full diesel engine machine inspection is highly recommended. The last thing you need is diesel equipment repairs getting in the way of your deadlines.
Seek out preventative maintenance at a diesel engine machine shop near you. Joining a service program can even save you money long term. At Sonsray Machinery, we service all makes and models. Our master certified technicians have extensive training on diesel equipment. 
We offer many flexible preventive maintenance options. "From the bumper to the bucket, we have plans designed to protect our customers' equipment–even physical damage insurance coverage options", says Shawni Young, Strategic Business Planning Director at Sonsray.