New CASE Machine Sale – *Limited Time Offer*
$1,000 Credit for Parts/Service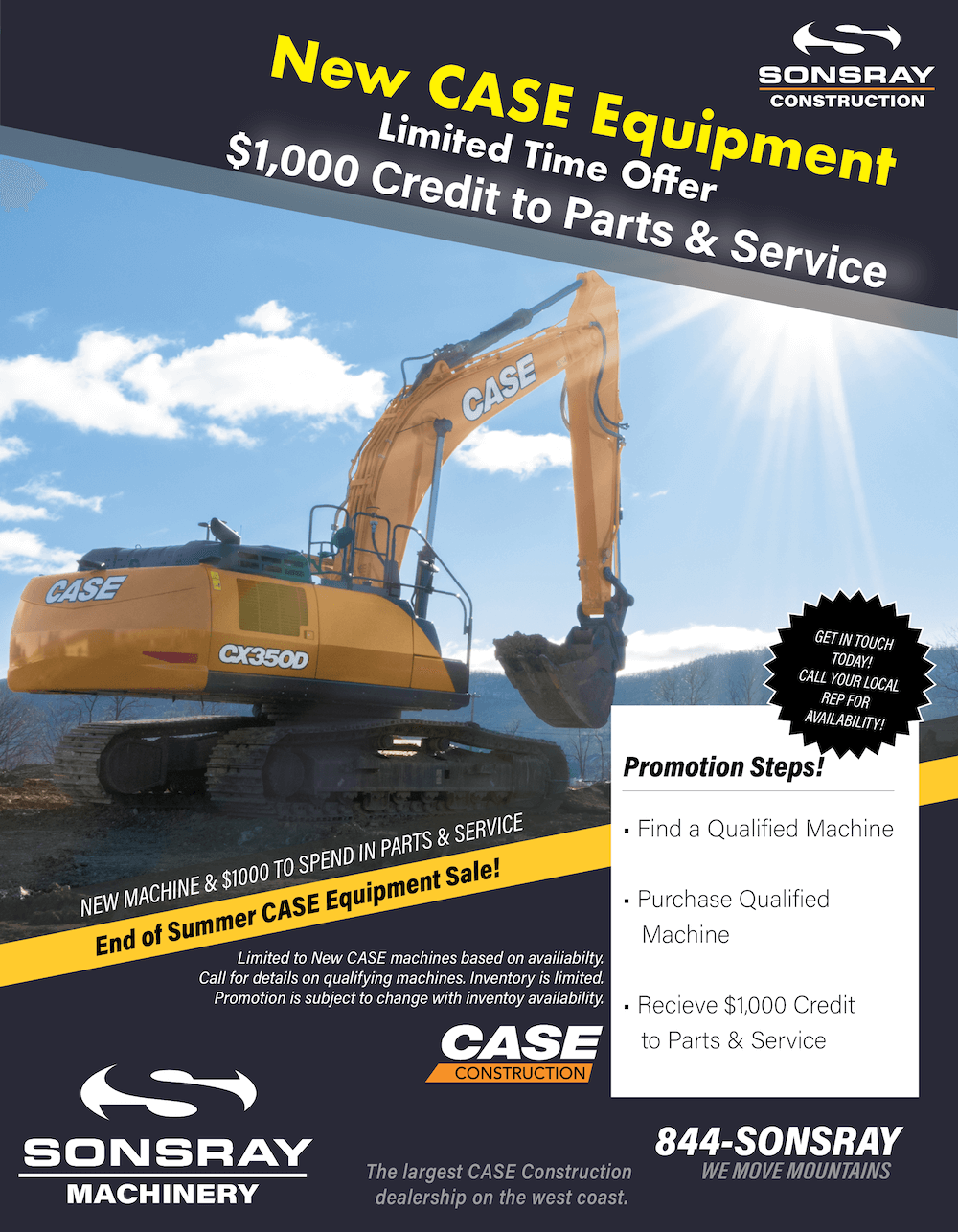 Sonsray Machinery is happy to share another opportunity to save with you!
Receive a $1,000 credit to our Parts & Service department for qualifying New CASE machine purchases.
The choice is yours how you spend it! Give your new machine service or add a quality part from the many brands that we carry. You can also save the credit for a rainy day or spend it on another machine you have!
CONTACT US ABOUT QUALIFYING MACHINES